Mely & Fausto Crus
Mely Cruz has a powerful testimony of faith as she was born as a premature baby at 24 weeks, weighting only 2 pounds. Her miracle birth impacted many including her dad who became a Pastor as a result of his promise to God for saving his baby girl, "Lucesita" — as he calles her, which means "Little Light".
Late last year, Mely was shocked with a diagnosis she never thought she would get. What started as some minor breast pain after weaning off her 3rd baby, came back as an abnormal mammogram. And on December 2021 at 39 years old she was diagnosed with stage 3 breast cancer.
The news came as a big surprise as Mely has always lived a healthy and active life, but once again we realize that this disease doesn't discriminate.
She has completed 4 months of chemo, a double mastectomy and she goes in for radiation and reconstruction next. Still a long road ahead, but she's always kept a positive attitude.
Through the years as a full time Blogger, Mely has opened up her heart and has shown us to love life even through the trials, to trust God during the process and to keep shining every step of the way.
Mely married Fausto, her college sweerheart, 15 years ago and they have together 3 kids: Kael 11, Kiara 7 & Kenzie almost 2 years old.
They pray together every day at noon with family and friends and their testimony has continue to impact so many lives.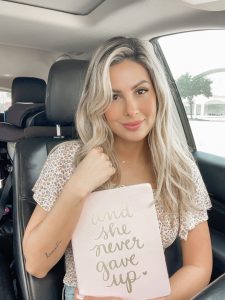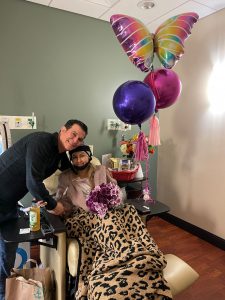 * All Donations are the property of Helping Hands Ministries and to be used at the discretion of Helping Hands Ministries.