Casa Dorca Orphanage Update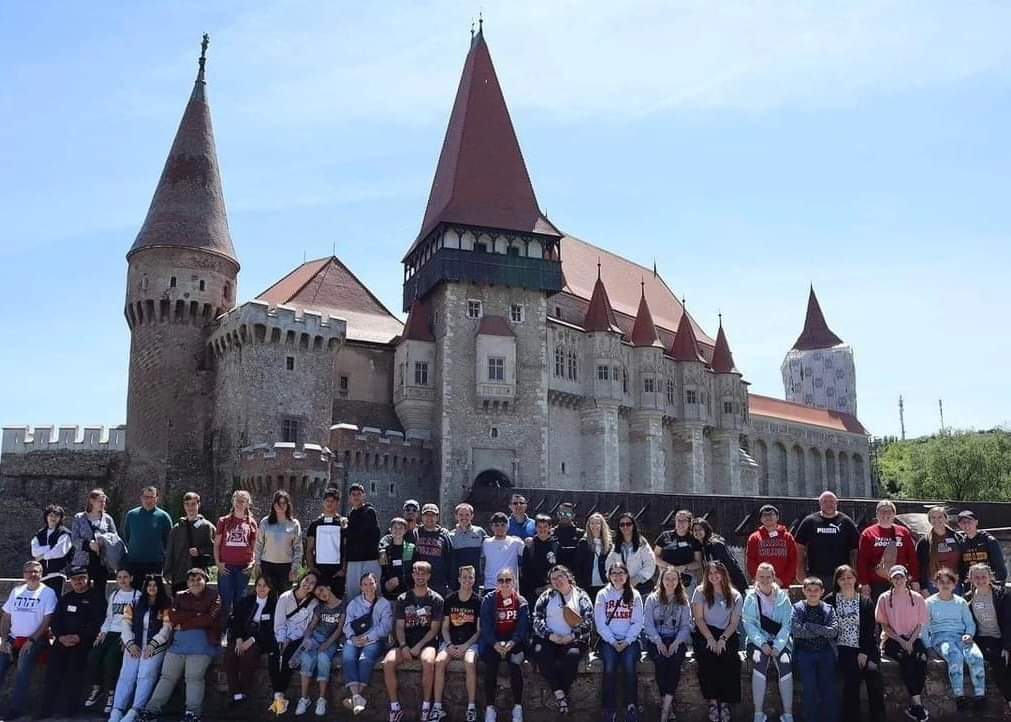 Dear Friends and Supporters,
 We hope this newsletter finds you well and enjoying the warmth and beauty of the summer season. As always, we extend our heartfelt gratitude to each and every one of you for your unwavering prayers and generous financial support. Your dedication to Casa Dorca orphanage has been a true blessing to us, and we pray that God showers you with His abundant blessings this summer.
 As we embark on this new month, we find inspiration in the words of Psalm 118:24, which reminds us, "This is the day that the Lord has made; let us rejoice and be glad in it." May these words bring encouragement and joy to your hearts as we share some of the recent happenings at Casa Dorca.
 In May, we had the pleasure of hosting a group of 23 Americans from Grace Bible College in Indiana. It was a wonderful time as they interacted with our children, creating lasting memories and fostering a sense of community. The children were overjoyed to spend time with our guests, engaging in various activities and experiencing the love and care of their newfound friends. We were especially blessed to have Cipi and his wife Kate with us during this time. Cipi, who grew up at Casa Dorca, served as an inspiration to our children, reminding them of the transformative power of God's love and the hope for a bright future.
 At Casa Dorca, we believe in instilling important life skills in our children. Our staff and kids have been actively engaged in tending to our vegetable garden. Through this experience, they learn the value of hard work, patience, and responsibility. It is incredible to witness the joy and sense of accomplishment our children feel as they watch their plants grow and eventually harvest the fruits of their labor. The garden not only provides fresh produce for our meals but also serves as a tangible reminder of God's provision and faithfulness.
 For the first five days of June, we had the pleasure of hosting our friends from Bucharest. Over the past six months, these dedicated individuals have built meaningful relationships with our children, pouring out God's love into their lives. Their impact has been immeasurable, as they share the message of Christ's love and inspire our children to pursue a life devoted to Him. We humbly ask for your prayers that these relationships continue to flourish and have a lasting impact on the lives of our children.
 As we near the end of the school year, the teachers' strike has presented some challenges. The uncertainty of when the school year will end has caused a disruption in our routine. We remain hopeful that the situation will be resolved soon in a way that provides the teachers a livable wage, and the children can complete their studies and enjoy a well-deserved break. Please join us in prayer for a swift resolution and a smooth transition for the children.
 Looking ahead, our children are eagerly anticipating the Christian camp options available to them this summer. These camps provide a unique opportunity for them to grow spiritually, deepen their faith, and form lasting friendships with fellow believers. Additionally, they are excited about a camping trip with Nate, which was a highlight of their summer last year. These experiences not only offer joy and adventure but also serve as transformative moments in their spiritual journey. We kindly ask for your prayers that these summer activities draw our children closer to the Lord and strengthen their faith.
 If the weather cooperates, we plan to set up the pool in the courtyard in the coming days. The children's anticipation for this simple pleasure is palpable, and we are excited to provide them with a refreshing and enjoyable experience. The laughter and joy that will fill the courtyard as they splash and play will be a testament to the abundant blessings we receive through your continued support.
 In conclusion, we want to express our deepest gratitude once again for your unwavering support and prayers. Casa Dorca would not be possible without your commitment to our mission. Together, we serve an amazing God who faithfully provides for us each day. May you be blessed abundantly as you continue to be a blessing to our children.
 With sincere gratitude and prayers,