Daniel Gilman
This September, Daniel and his young family are moving to Cambridge, England to embark on a PhD, exploring how the gospel-centred William Wilberforce used the art of public speaking to combat the slave trade.
This PhD will:
– Uncover how both secular and religious contexts can best address matters of abuse, injustice, and exploitation in a victim-centred, and wholesome way.
– It will facilitate meaningful conversation about the role of the gospel, and the intersection of faith and the public square.
– It will further unveil the best practices in the art of public speaking to make a meaningful difference in the world.
– It will qualify Daniel to serve as a professor at universities around the world, enabling him to impact university students, and make a beautiful difference in their lives.
Daniel received one of Canada's most competitive scholarships, but it only covers 25% of the annual amount owed to Cambridge University. While Daniel and Alexandra have been working hard to save as much as possible to make it possible, they still need another $53,329 USD per year for the next three years to pay the fees to Cambridge University. Would you consider contributing to Daniel's PhD through a tax-deductible donation?
The PhD will be from September 2022 to July 2026.
If you would like to discuss anything further with Daniel, please write to him directly at daniel.gilman@gmail.com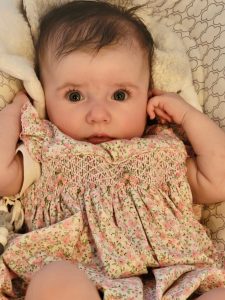 * All Donations are the property of Helping Hands Ministries and to be used at the discretion of Helping Hands Ministries.