Jenise Burris
November 3rd 2022 was a hard day for us. After dropping the kids off at school, we met back at home to walk the dog but the phone rang before going out. I could see on Jenise's face that something was wrong. It was the call no one wants to get. That morning we learned that Jenise had Breast Cancer. Things changed immediately, our focus our thoughts, our feelings and reality. We were at fork in the road. We believed that if we trusted God with our uncertainty he would be faithful. So that's the journey we are on now. One day at a time.
Jason & Jenise are stateside missionaries that work with CRU/Athletes In Action. For 20 years, they have served as Chaplains for college and professional athletes. This incudes athletes at University of Miami, Miami Heat Athletes and personnel and thousands of athletes from The Ultimate Training Camp. JB is currently stewardship coaching and Jenise is a staff care specialist. JB has also impacted 70k+ of people around the world as drummer and director of Run51 whose music is available on all platforms. We want everyone every athlete and coach and every staff we work with to have the opportunity to know God truly and love others deeply. JB and Jenise live in Florida with their two kids, Zoe (Freshmen) and Eli (6th grade) and Rocket their dog.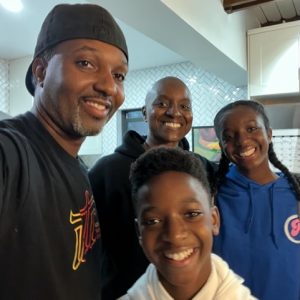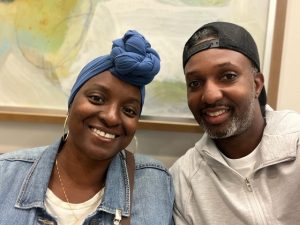 * All Donations are the property of Helping Hands Ministries and to be used at the discretion of Helping Hands Ministries.