Hurricane Ian Relief Story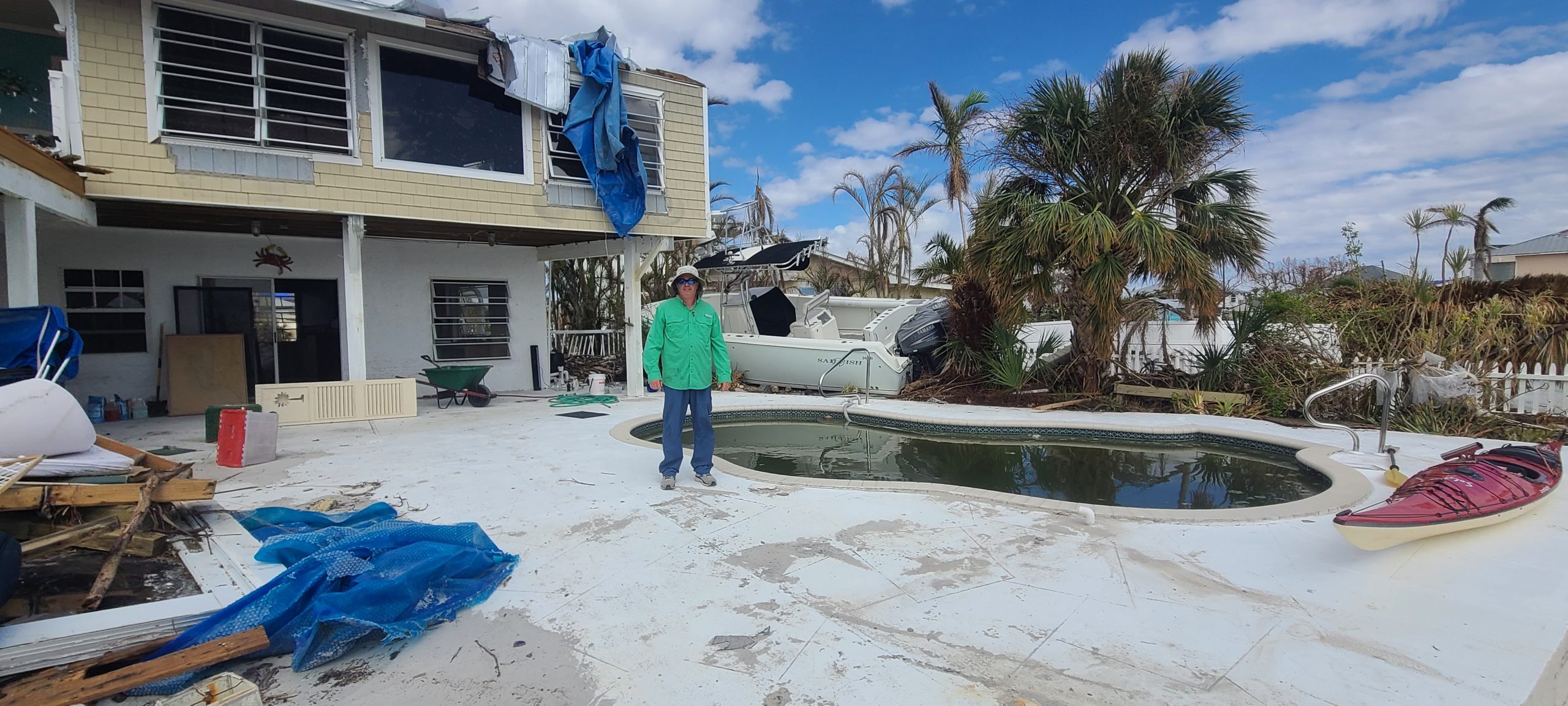 "On September 26th, 2022, after securing our hurricane shutters, my wife and I decided to evacuate our home in Bokeelia on Pine Island and head inland to escape Hurricane Ian.
As we grew closer to the storm hitting, it became apparent that we were very blessed in our evacuation decision.
The road into Pine Island was washed out completely and unpassable, much like the Sanibel Causeway. Once it was repaired, our drive back to Pine Island was heartbreaking.
Every type of debris imaginable litters the streets of this quaint little town.
My wife and I have a pool care business. We have a small group of clients whose pools we service on our island. The majority of our clients reside in St. James City. These pools have mostly been filled with dead fish, pool cages, boats and other various debris. Needless to say, we've had a serious disruption to our wonderful business and subsequently our income.
I reached out to my best friend to explain the dire situation at hand. He mentioned a foundation called
Helping Hands Ministries, Inc.
. My wife and I were connected to the Helping Hands Ministry and they have been instrumental in helping us through this difficult time."
Brandon and Meg Sumpter