Wonderful Family Receives New Car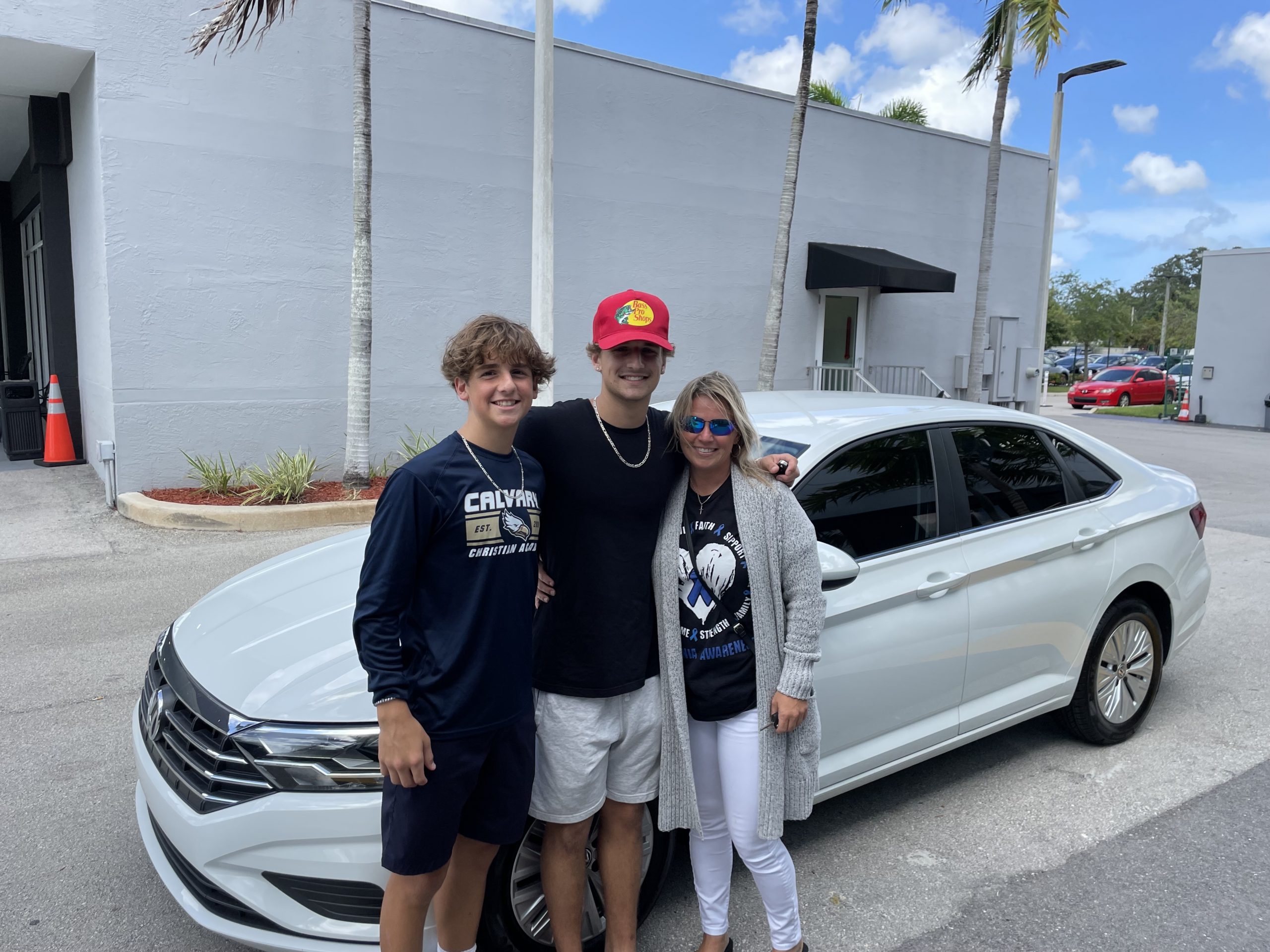 Over the past 6 weeks we have been really feeling this weight, but trusting and knowing God is in control. Waiting while God is working, well that has never been more true than this God story. We could have bought a junk car with all our little money, and we could have been impulsive but we choose to wait as I knew we needed to honor Him in all the decisions we make.
When I received the call from Melissa at Helping Hands, I couldn't understand and I was so confused. Melissa, you were so sweet and calm, while I was an emotional and disoriented mess.
What is this that Melissa told me, that an anonymous donor gave them our story! This didn't make any sense to me, who and why…
I am bursting into tears barely able to continue writing this, but it's not about me it's bigger it's our God, our Father in heaven who loves us and our children way more than we can ever love them as earthly parents, He is the miracle worker the promise keeper, light in the darkness, the Alpha and Omega, the beginning and the end, He will provide. And He did just that through YOU!! Whoever you are, you are loved, May God bring down His angels to watch over you and protect you, to fill your life with joy and good health.
The gift, the car is life-changing and I am so beyond grateful that you choose to miraculously bless our lives. Derek has a beautiful car that will last and be good to him for many years to come, we are in awe, shocked, and speechless. Derek has named her Jenny the Jetta. I am continuing to pray that this amazing gift/blessing will change Derek's life forever, may he be filled with the love of God and be remided of His faithfulness every time he gets in the car.
The part that really broke me is again Melissa in her sweet calm voice telling me that they would also like to make sure we receive the healing and help that myself and my boys need. Just send us the invoice. That is not word for word, I lost some of what she said through the tears. This is God's grace, His love, and mercy. For over 25 years I have suffered from one trial after another, from a disability to being an only parent with no help at home. We for years hear it is just a season, but our season has lasted my boy's whole life and most of mine, but here is our season for healing from all of that. God loves us and see's us. We need healing, my boys need to know they are loved by their heavenly father in a way that fills their hearts forever. This to a mama's heart is even bigger, cause if I could have one answer to my prayers it would be for my boys to have the healing only God can provide and He does, with help through awesome Christian counselors. I am so excited about this journey. I can't wait to sing His praises after we do the hard work of healing.
What we think is impossible, isn't with God. I just have no words to express our hearts! we are so grateful, we are so thankful, and we are praising God for His provision. Thank you for allowing God to use you in this story all for His Glory. Thank you for loving, giving, and seeing the need. Thank you for your faithfulness to God, your family, and your friends, thank you for the prayers that brought you into my life. Thank you for you.
I love you and I won't ever stop praying for you and your families, I may not know who you are but God does!
Please read below from Derek:
First and foremost I really am bestowed by the kind and generous blessing you have given my family and me. I can say after the car accident things started to go downhill and looking for a car within a reasonable price was truly not easy and put a weight on our shoulders. I can't thank you enough for how grateful I am, truly impacted me and my family, and will remember forever how much of a blessing you are. Thank you:)