A Simple Conversation Can Change a Life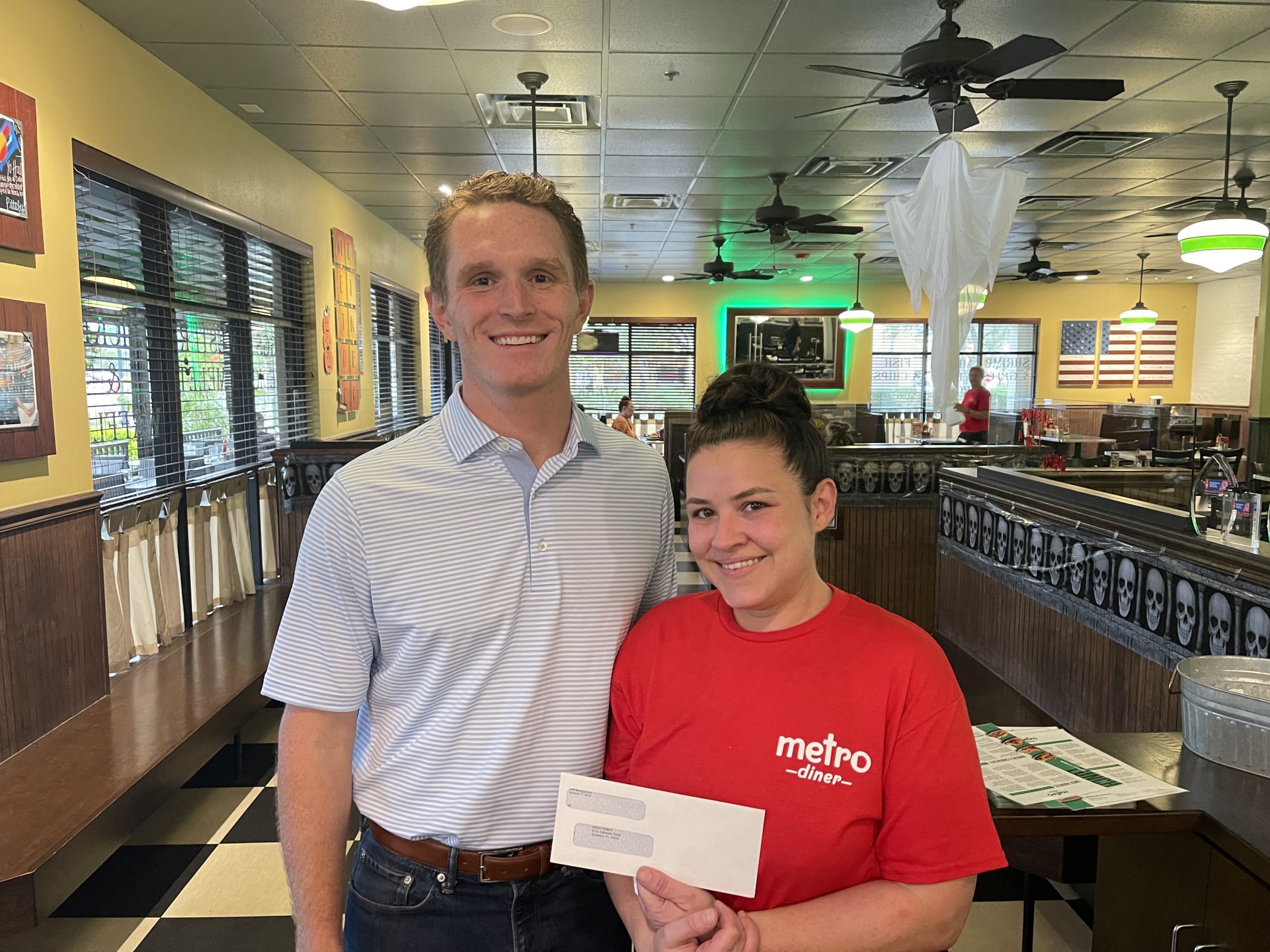 Today Alicia was rollerblading on her way to work, she lives right down the street from the restaurant she works at. She looked up, saw a rainbow, and said to herself "Today is going to be a good day"…
Bryan was meeting with a potential giver to explain to him what our Family of Organizations do. They were sitting down for lunch, and started making conversation with their waitress. Bryan frequents this said restaurant weekly, and told her he hasn't seen her before. She said she was picking up an extra shift. They started talking more and she disclosed that her car had recently been repossessed.
He looked at the potential giver, looked at her, and said, "Well this nice man just told me to make sure whatever you needed was taken care of"
$1500 and 30 minutes later, a simple conversation and act of kindness helped change a family's situation for the better.
"Bryan , on be half of my boys and my self Thank you again for blessing us today. I can't thank God enough what what he laid on your heart to do today. I want you to also know you help me regain some faith today that I think I was loosing… I'm in Awww of Yahweh he is my Provider ❤️🌈👑"
We are so thankful to be able to provide A Greater Way To Give!